Announcements
Subscribe to posts
Academy Information Night
Thursday 6 September, 2018 at 7pm
Asheville School's Graham Theater
360 Asheville School Rd, Asheville, NC 28806
This event is for 
ALL Students (and their parents) interested in applying to West Point as well as High School Counselors and anyone else interested in learning about either the Army ROTC Scholarship process or the United States Military Academy Application process
I have also attached a flyer with the specifics for the event - please spread the word
Captain Timothy Light, the Southwestern U.S. admissions representative, will be visiting from West Point to lead this discussion.  I will also lead a discussion about applying for Army ROTC Scholarships.  We want to encourage attendance especially for all high school students (even Frosh, Soph and Juniors as well as middle school students who might have this goal) who might be interested in applying in the future
I have also attached a guidance counselor guide if you need some more information
ANY HIGH SCHOOL SENIORS who might be interested in applying to West Point - time is getting short as the Nomination process is open NOW - SO YOU NEED TO BE AT THIS MEETING
If you have questions - about Academy nominations and appointments or Army ROTC Scholarships - please reach out to me.  
If there is a better contact at your school for these events, please share that with me as well
Marc "Dewey" Boberg, EdD
Lieutenant Colonel, US Army Retired
West Point Admissions 
Field Force Representative - WNC
Davidson College
invites you to share information about our fall fly-in program with your top students. Access Davidson (formerly the Multicultural Visit Program) will be held 

October 14-16, 2018

. Visiting students will arrive 

Sunday

 evening for a two-night visit and will return home 

on Tuesday

 evening. In addition to staying overnight in a residence hall, students will attend class and interact with current Davidson students, faculty, and staff.
To apply for the program, students must complete the following steps:
Submit a completed Access Davidson application
Upload a complete transcript including their senior schedule

Upload a copy of standardized test scores (SAT or ACT)

Upload a copy of the high school profile (if available)
Priority will be given to students who have not yet had the opportunity to visit campus. Davidson College will cover the direct expenses associated with a visit to campus for each student, including airfare to and from the student's home airport and Charlotte, ground transportation to and from campus, meals during the visit, and overnight accommodations.

The admission committee will review submitted applications and notify students if additional information is required. The priority deadline for application submission is 

Monday, August 27

; the final deadline for application submission is 

Monday, September 10

. While all applications submitted by the final deadline will be considered, the admission committee will begin reviewing and selecting students to participate following the priority deadline; thus, the applicant pool becomes more competitive after the priority deadline. Decisions will be communicated no later than 

Monday, September 24

.

Please know that space is limited. We will select approximately 50 students to participate. If a student accepts our invitation to visit and then chooses to cancel after air travel tickets have been purchased, the student will be responsible for reimbursing the school the cost of the ticket.

Please contact admission@davidson.edu with any questions. We look forward to working with you.
 


All the best, 



Allen Rigby
Senior Assistant Dean
Director of Diversity Initiatives

alrigby@davidson.edu
(704) 894-2031
East Burke High School
3695 East Burke Boulevard Katie Moore, Principal
Connelly Springs, NC  28612 Phone: 828-397-5541
Fax: 828-397-7652
August 6, 2018
Dear East Burke Student and Parent:
Summer break is quickly coming to an end and it is time to beginning looking ahead to the start of another school year.  Enclosed with this letter is a copy of your schedule for the 2018/2019 school year. Please note your schedule may not include all the courses you selected.  This is due to classes being taught at the same time. Some online courses through NCVPS and Western Piedmont Community College dual enrollment courses are still available.  Our master schedule and course offerings are built on student requests and there is limited movement available to accommodate changes.
Also, some student schedule changes may occur between now and August 27 to balance classes.  Students will be given a new or final copy of their schedule on the first student day which is August 27.  If you requested to be a "student assistant", only seniors are considered and those assignments are on a limited basis.
Students that have outstanding fees from last year will not receive their schedule until the first day of school.  Fees may include but are not limited to cafeteria debt, parking fines, student fees, etc. Students may pay their debt during regular school office hours.  Once debts are paid, students will receive a copy of their schedule at that time.
Counselors will complete schedule changes before the school year begins.  Changes will only be made for the following reasons:
Incomplete schedule/computer error

Graduation requirement for seniors

Failure of a pre-requisite course

Balance academic courses
These schedule change reasons will be strictly enforced and will be made on the following schedule:
Seniors             August 14 8:00 - 3:00pm
Juniors August 15 8:00 - 3:00pm
Sophomores & Freshmen        August 16 8:00 - 3:00pm
If you need a schedule change, report to the lobby area behind the school office on the assigned day.  Administrators will be present to approve any needed schedule changes before you see a counselor. PLEASE DO NOT CALL THE SCHOOL ABOUT SCHEDULE CHANGES.  IF YOU CANNOT ATTEND ON THESE DAYS, YOU WILL NEED TO WAIT UNTIL THE FIRST DAY OF SCHOOL TO REQUEST A CHANGE TO YOUR SCHEDULE.
Back to School/Open House Event will be Tuesday, August 21, 4:00-6:00 pm.  All students will have the opportunity to visit their classes and meet with their teachers.  Information booths will be set up to answer questions about buses, athletics, clubs, cafeteria, etc.
(Over)
Parking stickers will be sold on August 14 and August 15 from 8:00 - 3:00 pm.  The cost is $50. Please come by the school prior to these dates to pick up a parking registration form which must have a signature from a parent.  This form, a valid driver license, and no outstanding fees owed are required to purchase a parking sticker. All students will park in the back lots.  Seniors must pay $15 senior fee prior to purchasing a parking permit.
Students should come to school appropriately dressed.  Per the Burke County School Board Policy on dress code, the following attire is not allowed:  
Midriff tops, short skirts or short-shorts will not be allowed.

Dresses and skirts must come to at least mid-thigh.  No exceptions.

All shorts must come to mid thigh including athletic shorts.  No exceptions.

Female cleavage must be covered

No cut-out backs, bare shoulders or spaghetti strap shirts allowed

No muscle shirts

No bandanas or large hats will be allowed

Jeans with rips, tears, or holes above the knee that expose undergarments or skin will not be allowed

Lounging pants/pajama pants are not to be worn

No blankets allowed
**Students who are in violation of the dress code policy will be sent to ISS until a change of appropriate clothing has been provided.
Cell Phone Policy:  Students will not be allowed to keep their cell phones on their person during class time.  All students will be required to place their cell phones in their book bags or a basket or container upon entering all classrooms.  
Tardy Policy:  There is a new tardy policy in place beginning this school year.  The updated policy can be found in the student handbook.  
Attendance:  In order to be counted present for a 90-minute class, a student must be in attendance for 60 minutes to receive class credit. Students missing more than five (5) days per semester will not receive credit for the course. Students will be given an opportunity to appeal to the attendance review committee to earn back credit.
Student Handbook:  Be sure to read the policies and information in the East Burke High School student handbook.  The handbook can be found online on the East Burke homepage. A copy of the handbook will also be shared with parents and students electronically by email.  The handbook contains information about the Prom, graduation requirements, field trips, athletics, and much more. After reading through the handbook If you have any questions, please contact the school.  
The East Burke High School staff looks forward to working with you this school year.
Sincerely,
Katie Moore
Principal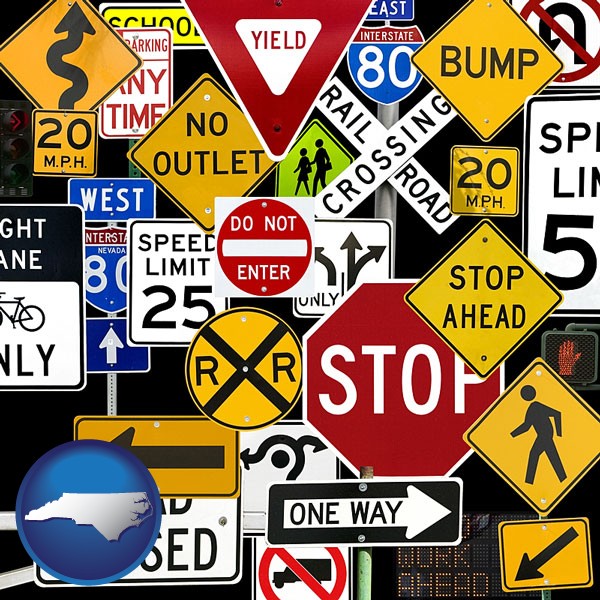 Beginning July 1, 2018, if a student needs a replacement for the (green)
 Driver Education Certificate
, then they must pay a $10.00 fee to receive a new one.
If a student needs a replacement for the NC Driving Eligibility Certificate there is no charge. (Example below)
Students must settle any debt before they are given the replacement (green) Driver Education Certificate or the NC Driving Eligibility Certificate. 
The Build-A-Backpack Event for Burke County students in need (K-12) will be held from 9am-12pm on Saturday, August 18, at The Outreach Center, 510 East Fleming Drive, Morganton. You will need to pre-register your child to receive a backpack and the deadline for pre-registration is August 10th. Pre-registration can be completed at The Outreach Center's website www.theoutreachcenter.org. (Click on the Build A Backpack 2018 Registration tab)

In addition to backpacks with school supplies inside, there will be food, free haircuts, face painting, bouncy houses, games, a rock climbing wall, a mechanical bull and much more. Remember, to receive a backpack, you must pre-register your child at the link above. 

Other activities will be supplied by Horizon Church, Calvary Lutheran Church, ELCA, St Charles Catholic Church, Morganton Department Of Public Safety, Steve White Motors, and Teeth in Need.
This event is a collaboration by Burke County United Way, Burke County Public Schools, Burke United Christian Ministries, EastBurke ChristianMinistries and The Outreach Center.
New concordance tables will allow users to compare ACT and SAT scores.

ACT and the College Board today are releasing new concordance tables that allow users to compare scores from the new SAT® test (redesigned in 2016) and the ACT® test. The 2018 ACT/SAT concordance tables, derived from a joint comprehensive research study conducted by the two organizations over the past nine months, are based on scores of nearly 600,000 graduating seniors in the class of 2017 who took both tests.

ACT and the College Board, with engagement from the NCAA technical committee, periodically produce concordance tables to assist in comparing scores of students who may complete different tests. The ACT and the SAT measure similar but not identical content and skills, and they employ different score scales. The ACT Composite score is based on a scale of 1 to 36, while the SAT Total score ranges from 400 to 1600. Both the ACT and SAT are accepted at all colleges and universities in the United States.

The concordance tables are designed to be used by colleges, K–12 education professionals, scholarship organizations, students, policymakers, and others to inform policies, processes, and decisions. They may be used to compare SAT and ACT scores across different students, to establish policies using comparable scores from both tests, and to convert scores for use in a predictive model or index. Both ACT and the College Board have consistently advised that test scores should be used in combination with other factors—including grades—in making important decisions such as admissions.

The 2018 ACT/SAT concordance tables are now the only official concordance tables between the ACT and the SAT and should be used as the single source of reference moving forward when comparing scores on the two tests. These tables replace the concordance tables that were released in 2016.

The new concordance tables may be accessed for free on act.org/concordanceand collegeboard.org/concordance.

Sincerely,

The College Board

The College Board


250 Vesey Street | New York, NY 10281

To ensure these emails make it to your inbox, please add
collegeboard@e.collegeboard.org to your address book.
© 2018 The College Board
Seniors, last names Abernathy-Knowlton, will take photos on 7/09/18. Last names LaPage-Young, will take their photos on 7/16/18. 
Senior photo make up & casual group photo date is 9/21/18.
Friends & Clubs will be photographed at the school on 2/14/19.