Announcements
Subscribe to posts
Pictured with the team is EBHS Principal Shane Mace, members of Burke County Public Schools administration, and NCSSM administration.
Team 6888 Cav-A-Gears is looking forward to their first FRC competition season.  The team has worked very hard to prepare and appreciate all the support that we have gotten so far.  We would love to have your support also!  Please be looking for information about upcoming fundraisers as the team is in great need of financial assistance.  For more information about the team or ways you can help, please contact the team coach Kim Aiello at kaiello@burke.k12.nc.us.
Help students get insight on what matters!
Greetings,
As your juniors begin their college search process, scheduling campus visits is one of the best ways to start prioritizing what matters to them. From class size to community environment, areas of study to student life - campus visits are a highly personalized way to get insight on what matters.    
A visit to Gardner-Webb University provides students a firsthand look at the benefits of a world class, student centered educational experience. We offer customized tours throughout the week, including opportunities to meet with an admissions counselor, observe a class, eat in the Caf, visit a residence hall, and more.   
Thank you for your continued partnership with GWU, and we look forward to working alongside you in preparing a new class of students for their college experience!  
Sincerely,
Annie K. Freeman
Assistant Vice President of Undergraduate Admissions

SATELLITE is an initiative of the Caldwell Fellows Program.
SATELLITE (Science And Technology Enriching Lifelong Leadership In Tomorrow's Endeavors) is an exciting five-day adventure at North Carolina State University for selected HIGH SCHOOL SOPHOMORES. During the program, SATELLITE scholars are exposed to a wide range of N.C. State's science and technology resources while exploring future educational and career opportunities in a variety of fields. Scholars also get a feel for the college experience--living in student dorms, attending lectures, hands-on laboratories, and interactive demonstrations led by faculty and staff, and participating in various cultural and enrichment activities.
Attention High School Sophomores:
The SATELLITE 2018 is set for May 12-16!
Women's Soccer will play M

onday, March 12th
 @ Alexander Central. Game Time is 
5:00
.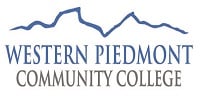 Interested in taking College courses while you are in High School? Western Piedmont Community College will be here 
Monday February 26th
 to talk with you about taking classes in Cosmetology, Criminal Justice, American Sign Language, Engineering, Medical Fields and even classes that will transfer to 4-year Universities. Stop by and see them during lunches!
The Morganton Service League is hosting their annual Prom Project on 

March 8

 (

7-9pm

), 

March 9

 (

7-9pm

) and 

March 10

 (

10-2pm

) at the First Baptist Church in Morganton.  This event is for any middle school or high school student that is searching for a formal/prom dress.  Dresses are free and they have tons to choose from!  Attached is a flyer with more information. 
If your child owes money in the school cafeteria we encourage you to pay that debt as soon as possible.  Failure to pay debt could result in the loss of extracurricular privileges such as athletics, clubs and parking.
 All Juniors will be taking the ACT on 
Thursday, March 1st at 8 a.m.